Peter Cotton-Tail just left our house. He left us some goodies!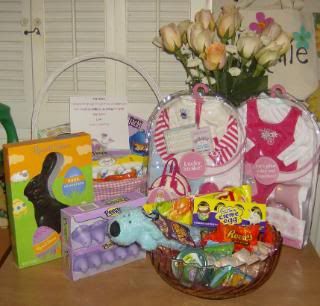 He put some candy, 2 matchbox cars, and a note in her basket. He also got her 2 outfits for her doll. He dropped off 51 eggs in the back yard.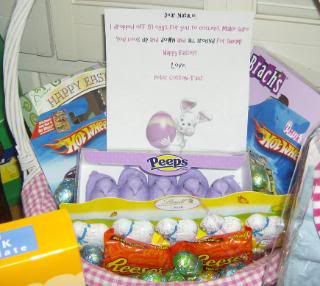 For Daddy, he left a giant Dark Chocolate bunny, Cadbury Eggs, & some Reese's. For Mommy, he left some white chocolate candies and some Starburst Jelly Beans. He left a new chew dog for Muffy and a can of moist cat food for Shyloh!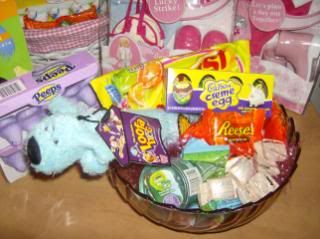 Those roses you see. Aren't they pretty? Natalie and I got them at Walmart today for $3.50 and the little white flowers were $2.50. We already had the vase. Not a bad bunch of flowers for $6.00!